News and Real Estate Trends For Coconut Grove & Coral Gables Luxury Real Estate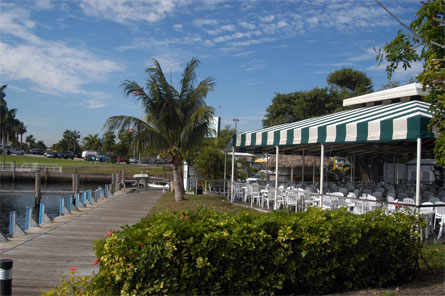 Just three weeks ago, I wrote a blog post to update you all on the status of a beloved Coconut Grove establishment, Scotty's Landing.  It seems that as of last week things have changed, and now all the proposals presented to Miami officials, including the "winning" one, have been scrapped.  The city officials will now start from scratch to find the new tenant to take over the land that has long been home to Scotty's Landing and Grove Key Marina (the marina's 35-year lease expired at the end of June).  According to the Miami Herald article posted on Friday, July 13th, there were several concerns about the project was being handled by the City, including a failure to fully research the bidders submitting their proposals.
One of the main concerns that has come up is the fact that the current operator of Scotty's Landing, Scott Wessel, has failed to pay property taxes on the property since 1976, a fact that could eliminate him from consideration in the bidding process.  "Some lawyers say Scotty's should have paid. Some say the city should have paid," Mayor Regalado said. "It's complicated, but I think the taxes are definitely an issue that should be discussed."
At Thursday's commission meeting, there were harsh words for City officials regarding the lack of due diligence and errors made throughout the process of selecting which bidder would take over the lease.  Ultimately, this setback means Scotty's will continue to operate for another year, when vendors will be able to submit their proposals again.  "We intend to seek a new lease so Scotty's will continue to be Scotty's," he wrote in a statement to The Miami Herald.  "Stephen Temes, the principal of the David One group, said he, too, intends to submit another proposal."
What do you think about how this has all been handled?  Should at least one Coconut Grove resident sit on the panel?  I would love to hear your thoughts on this!