News and Real Estate Trends For Coconut Grove & Coral Gables Luxury Real Estate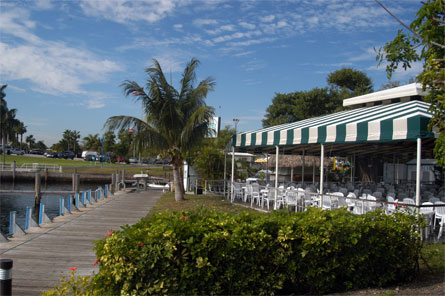 Scotty's Landing, a Coconut Grove landmark and local favorite, is officially no longer!  On Friday, June 22nd, a panel selected the bid by David One, LLC, as the future tenants which is currently home to Grove Key Marina and the laid-back bayfront restaurant so many of us Grovites have frequented for more than 20 years.  Earlier this week, The Miami Herald reported that David One, LLC, is a collaboration of Jimmy Flanigan, of Flanigan's restaurant chain, and Matt Johnson, the owner of Monty's South Beach, Sugarcane & Sushisamba.  Their plan for now is to maintain the laid-back Grove vibe combined with an expanded marina and a more "select" seafood restaurant, all operating in a tiki-hut with an adjacent boating store.
Gauging by the great success of Flanigan's, Monty's South Beach and their other popular south Florida restaurants, these restauranteurs are certain to hit their mark on Coconut Grove's prime waterfront.  The new eatery will offer higher quality menu items, a much needed makeover without taking away from its natural, tropical landscape consisting of recreational boaters, warm breezes and swaying palm trees which this famous Biscayne Bay hot spot so wonderfully boasts!  I, myself, am looking forward to enjoying a new rendition of this famous, local favorite.  How about you?  Would love to hear your comments.