News and Real Estate Trends For Coconut Grove & Coral Gables Luxury Real Estate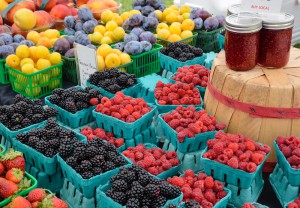 With so many dining-out choices, it's tempting for South Floridians to ignore their kitchens entirely. Now, though, with two enticing gourmet grocery stores taking up residence in the Pinecrest area, prepare to get cooking. In August, the much-loved Fresh Market opened a new store in The Falls, marking its 30th opening in Florida. Already a Coconut Grove standby, The Fresh Market is lauded for its affordable produce and oven-to-shelf bakery items. This new addition has had local Pinecrest residents salivating since construction began. It is now open for business seven days a week. Visit the new location at 8888 S.W. 136th Street.
With stores along the east coast and in California, Trader Joe's has become an object of cult-like obsession for many Floridians who travel. Save for a visit out of state, the easiest way to get Trader Joe's specialty foods has been to drive to Naples or Pensacola—until now. Slated to open in 2013, Trader Joe's has signed a lease for its first Miami location, taking over the spacious and now vacant Borders store on US1. For those who want to host dinner parties but aren't handy in the kitchen, this new neighbor will be particularly welcome; Trader Joe's is famous for its prepared food. For more on the impending arrival, visit: http://miami.cbslocal.com/2012/09/20/trader-joes-to-open-in-pinecrest/
The newcomers will only add to the already rich selection of gourmet grocery stores, like The Gardener's Market and Whole Foods, that have set down roots in South Florida. With so many options, there's no excuse not to take advantage of fall's bounty. Autumn brings roasted butternut squash, pear tarts, pumpkin ravioli…I'm starting my shopping list and dusting off my recipe books. See you in the produce aisle!