News and Real Estate Trends For Coconut Grove & Coral Gables Luxury Real Estate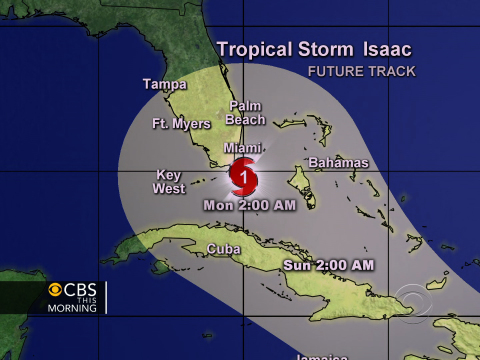 As Tropical Storm Isaac (hopefully never-to-be-called Hurricane Isaac) prepares to make his way through the Caribbean and onwards towards South Florida, now is the time to make sure you are ready for all the what-if scenarios that come with storms of this nature.  NBC provides us with a great Hurricane Preparedness List that can be found by clicking here.  It's never too late to get stocked up, and it's definitely better to be safe rather than sorry.
Last September I wrote a post about the stresses that hurricane season brings for landlords that live outside of South Florida and must rely on their Realtors and/or property managers to make sure their property is ready to weather the storm. What every homeowner must realize is how important it is to be prepared for Hurricane Season whether you live in your South Florida residence or not. If you own real estate here, you need a plan to protect your property and anyone who may be residing in the residence. The time to get prepared is long before the season starts. Your plan should be in place at the time you lease your property, outlining specific instructions for anyone who will be living in the property as well as a responsible property manager or caretaker.
This is also a good time to keep in mind the value that impact windows adds to any property, whether you are looking to buy or sell.  Times like these bring this feature to the forefront of everyone's minds, often making it a must for buyers.
Stay safe and dry everyone!