News and Real Estate Trends For Coconut Grove & Coral Gables Luxury Real Estate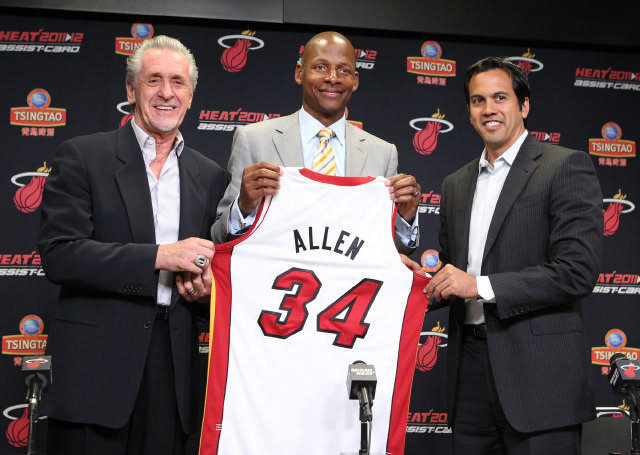 Welcome  to Miami, Mr. Lewis and Mr. Allen!  You better believe "Your Miami Heat" fans share my sentiments all the same: "We are crazy-happy about having you join our Championship NBA Miami Heat team!"  According to today's Miami Herald (oh, yeah, and all over Facebook and Twitter), Ray Allen and Rashard Lewis have officially teamed up with the Big Three for what is sure to be another exciting season!  Priorities shifting by the day in Miami–with all the buzz.  Just gotta get some Heat tickets so we can cheer you on, all the way to another great season going for the "ring"!
Does anyone have the scoop on where these super stars will be living?  I will be listening and digging amongst my sources and will let you know what I learn from the insiders on the real estate beat.  Stay tuned . . . or share your thoughts, as they are always welcome.  Let's Go Heat!  (Sorry, couldn't sign off without expressing those most important words).